Are you ready for a mid-year reset?
Maybe January feels like thirteen years ago.
Maybe you want to change track.
Maybe you want to get back on track.
Six months is a brilliant marker to take stock and see where we are, where we have been, and check where we are going.
This is where you get to set a BIG vision for your life
And then learn the mindset tools which will make your success inevitable.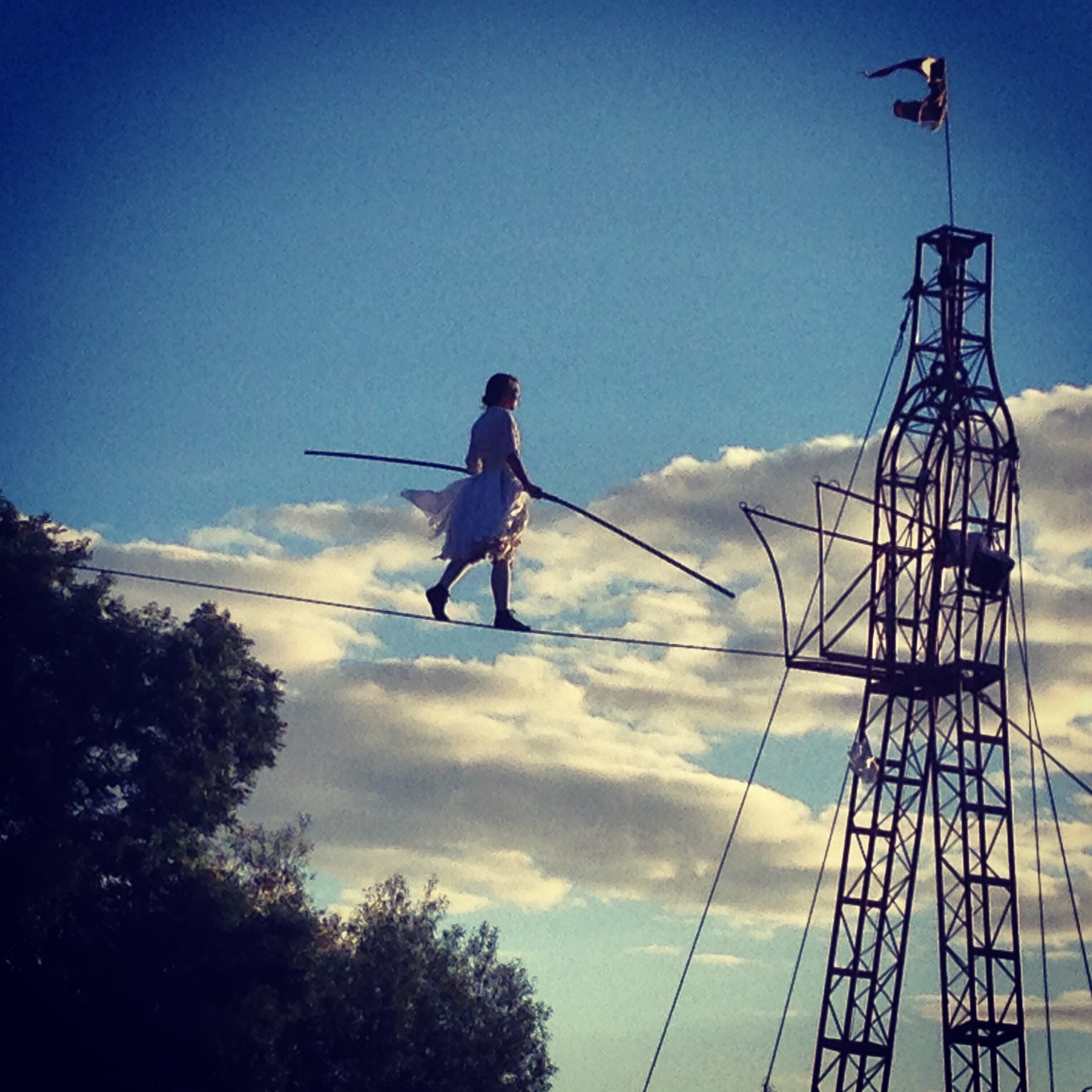 Tell me if this sounds familiar
New Year arrived with a rush of enthusiasm and gusto and big dreams and slowly - well, by about mid January - this year felt a lot like a trudge.
You're not alone.
Most people feel like this.
But what if you had the chance to reset? What if you had a magical tool that could just get you over the resistance and get on with the task?
The good news is you: it's your brain.




Imagine if you could just start this year again?
Or at least start it from here?

We are going to be looking at results, achievements, goals and failures.


June is going to be an exceptional month. In Self Care School we are having a mid-year check-in on our plans to see if we are on track, see where we may have veered off-course and to make sure we are still heading in the right direction. We are going to be thoroughly celebrating our wins and looking at how important failure is to pave the path to victories.
This is the blueprint you need to get big results.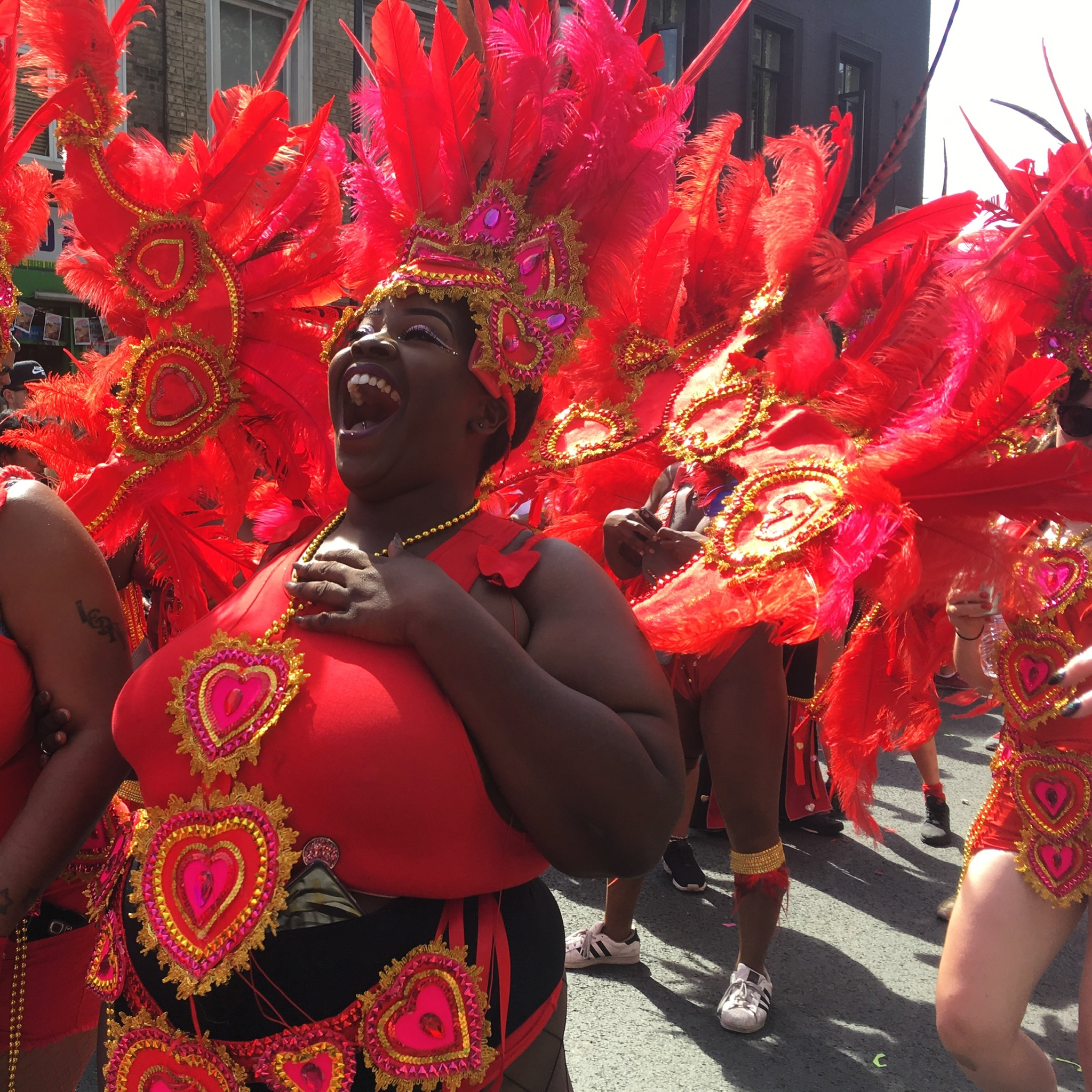 It is time to stop the "not good enough" noise.

What if you were your best advocate?
I want you to imagine what it could be like to be able to put a spam filter on your brain and turn down the voice which tells you that you cannot do it, or that you are not good enough, or that you might be rejected.
What if you could transform all of those thoughts? What would you life look like?
I want you to be able to access the tools I used which finally enabled me to create clarity and confidence in my life.

I wanted to provide a simple, cohesive strategy for you to be able to manage your own mind and become someone who has your own back.


On this course you will learn
⭐️ Why mindset is the key
⭐️ Why you keep tripping yourself up
⭐️ Why self-sabotage is a thief
⭐️ Why toxic positivity doesn't work
⭐️ How radical action can train your brain to learn patterns which serve you
⭐️ Tools to stop running from your emotions (so you have more time and energy for the important stuff in life)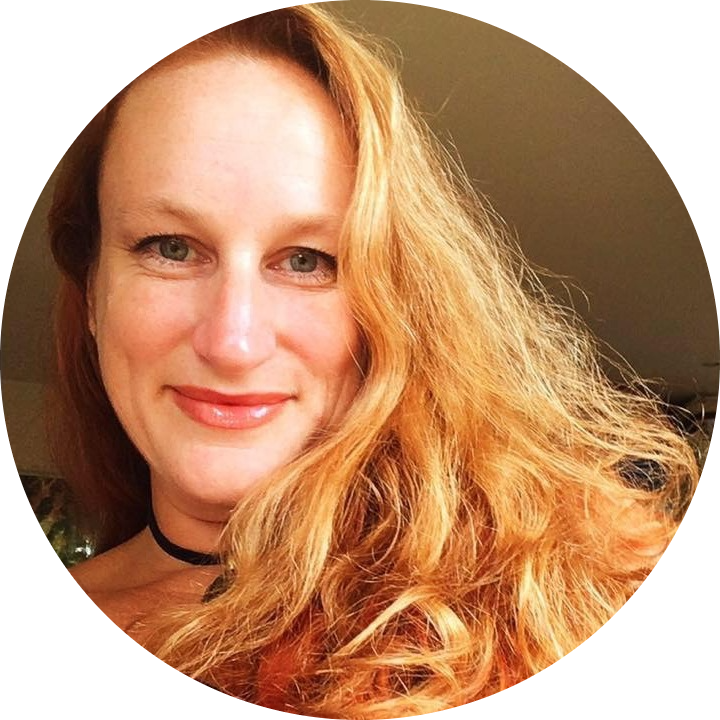 I'm Anna, a mindset coach, empowerment photographer, feminist, Buddhist and circus expert with a strong focus on social justice and how to find creative solutions to help people reclaim their bodies and minds.

I believe that in taking on the responsibility to do our own work, we resource ourselves to be able to support more people.
I am on a fierce mission to equip people with the mindset tools they need to break through their own self-sabotage and live their wildest dreams.

And I don't think resolutions should be just saved for New Year.


Have a dream you want to kickstart?
So that you can set the foundations down to get things off your bucket list and onto your action plan?
Why not do it in an supportive community of people who are all learning from each other and learning together and cheering each other on?

💔 You do not have the time?
💔 The moment has passed?
💔 You never get started because you are so busy telling yourself you should have started already?
You don't have to feel stuck.
Another way is possible.
This course is about teaching you how to create your personalised plan and how to execute it consistently.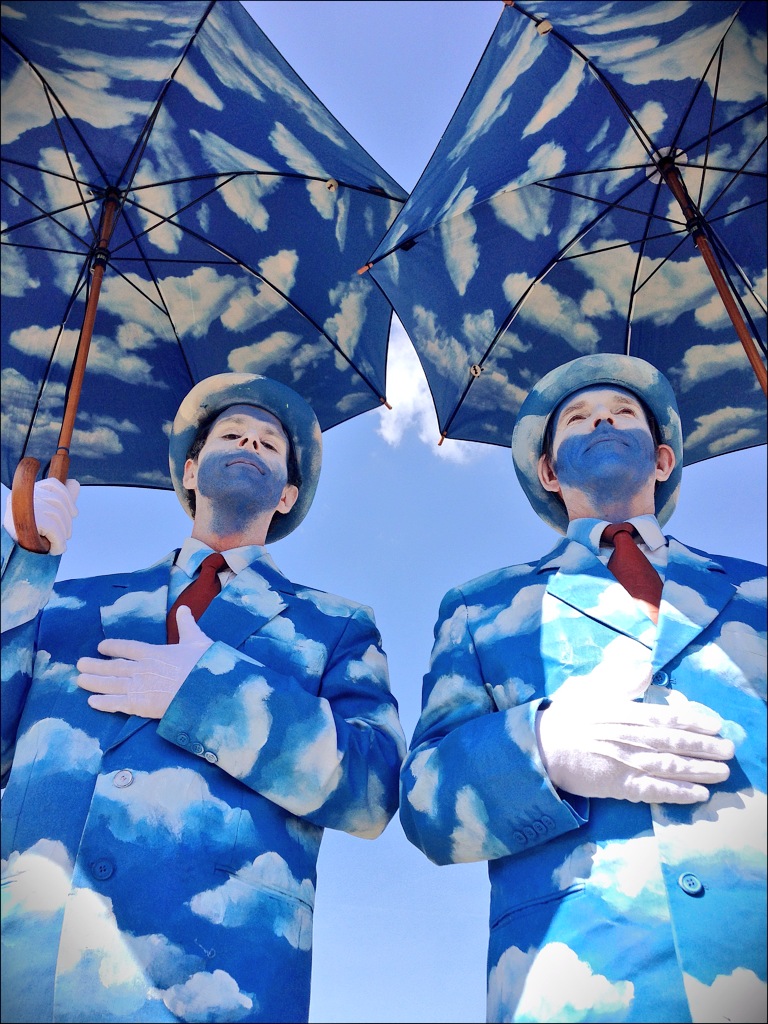 When you combine strategy with heart-centred tools you create determination that moves mountains.

Introducing:
The Six Month Goal Getters Course.
A 3 week course to help you restart your year and reframe your goal.
You will learn:
☀️ How to create secret time in your day which has been hiding in plain sight
☀️ Build rest into your working week
☀️ Manage your brain and your emotions in your favour
☀️ Know when to stop the grind and get on with the important stuff in your life
You will get:
🏝 Short mindset hacks video lessons each week
🏝 Weekly workbook so you can apply these tools
🏝 VIP Facebook community
🏝 Group coaching each week
(Group coaching calls are Wednesday evenings 7pm - 8pm UK time - replays will be available for the group)



Elevate how you think about yourself and your life so you can get more results, in less time, and most crucially - with less drama.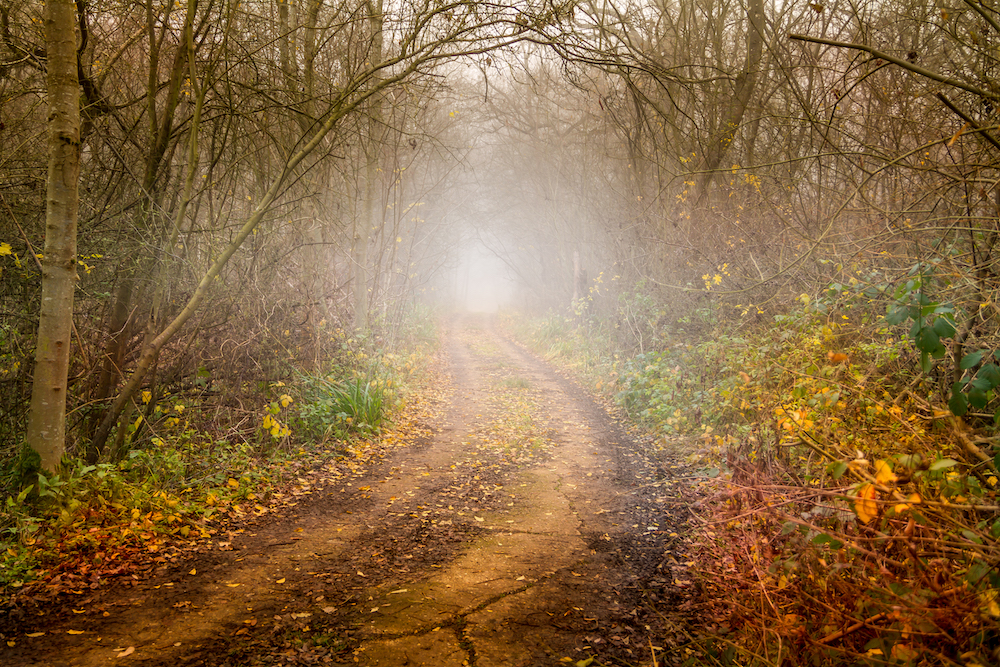 Programme details

- Understand why we fall into these patterns
- Learn how to align your mindset with your life's purpose and vision
- Identify your motivators and time drains
- Stop allowing other people's stories to derail you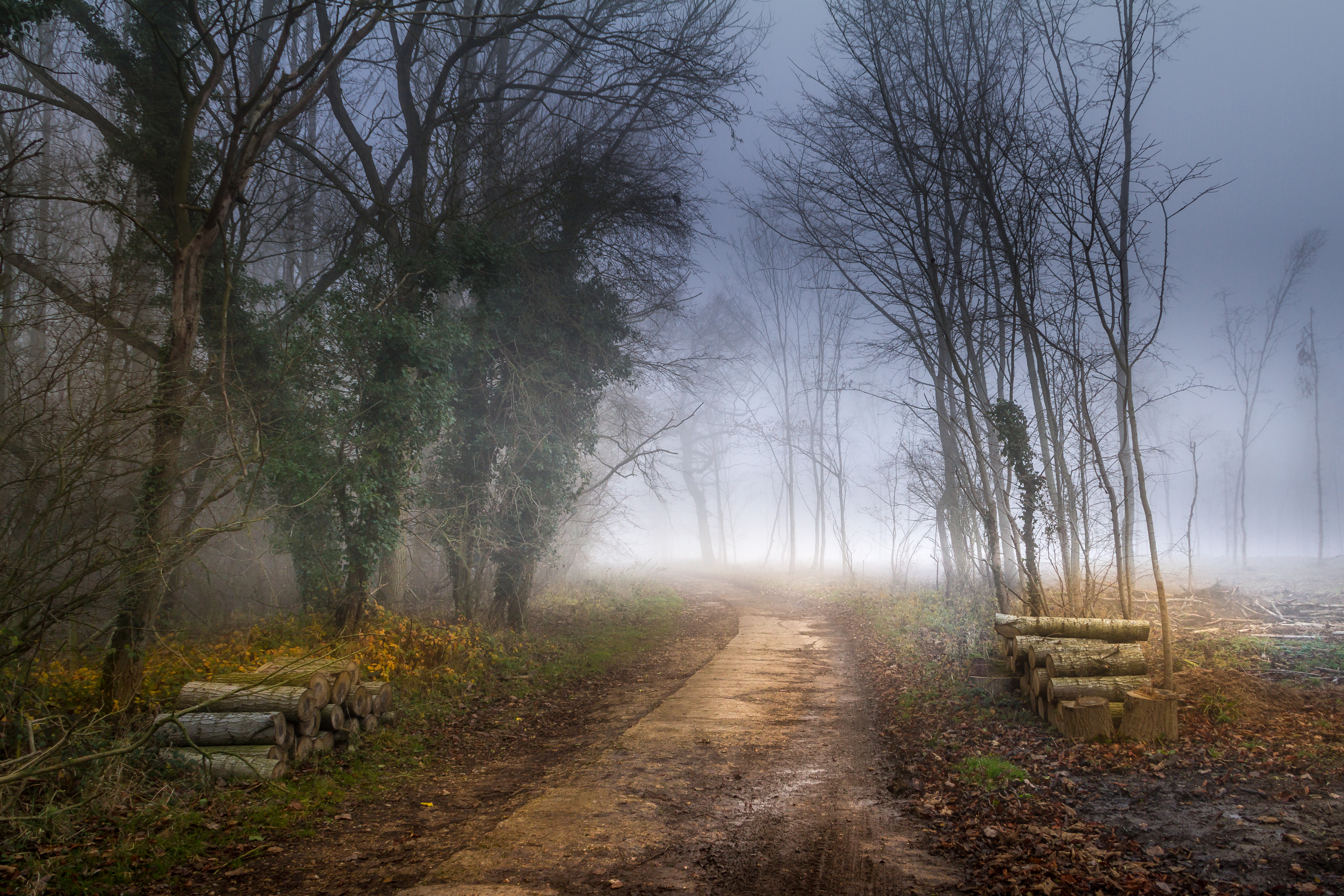 What the course involves

- A self study workbook
- Weekly videos, prompt sheets and resources
- One group coaching call a week
- VIP Facebook group to build a support community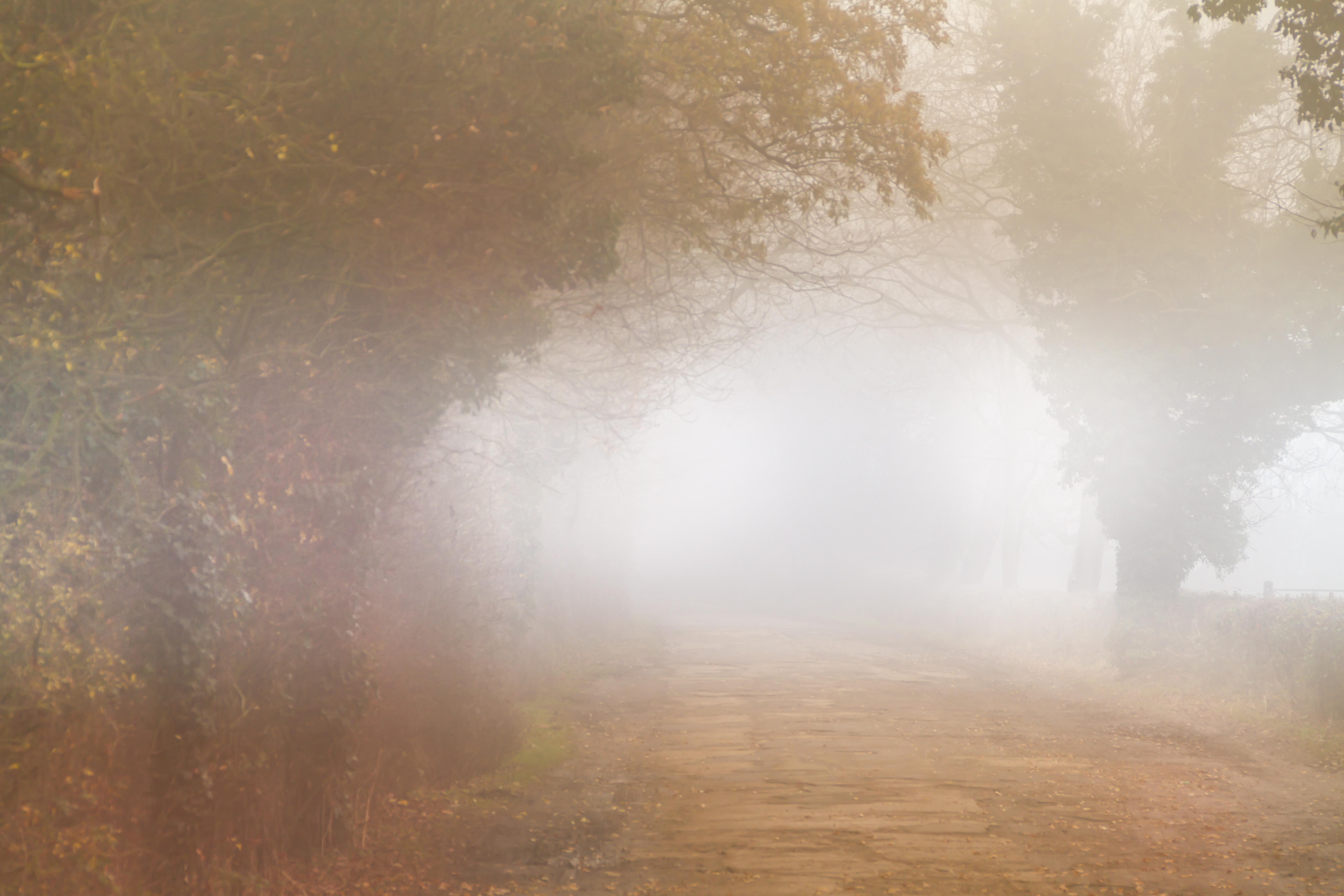 What you're going to leave with

- A map for your dream year
- Practical tools to help you get there
- More energy & time for things (and people) you love
- The momentum and methodology you need
- A tool kit to build the life you desire

This is brain building stuff for heart centred people.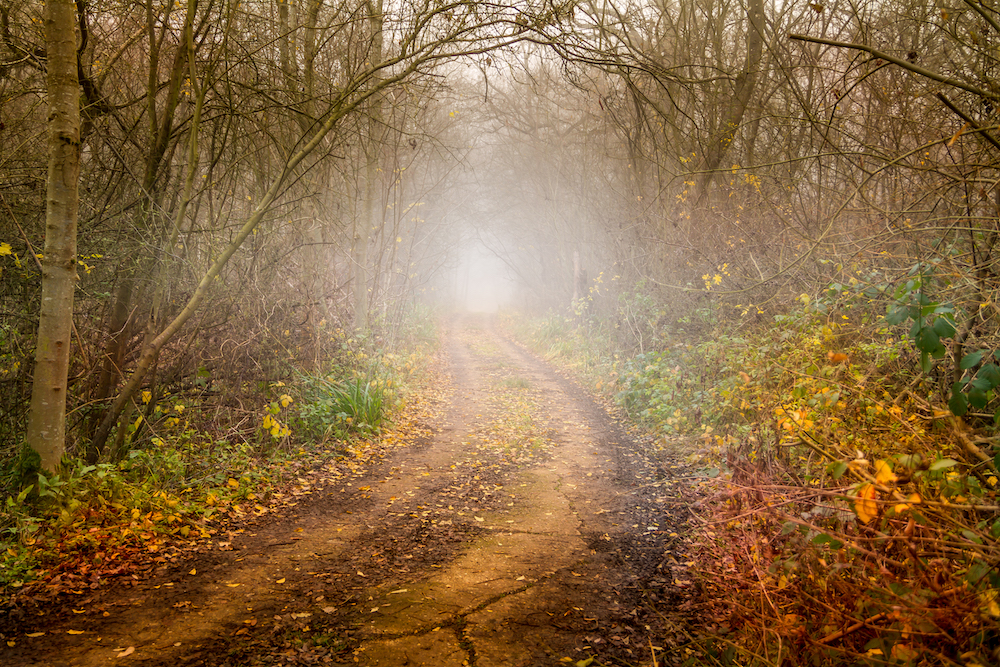 We are looking at how far we have come this year and why we set goals at all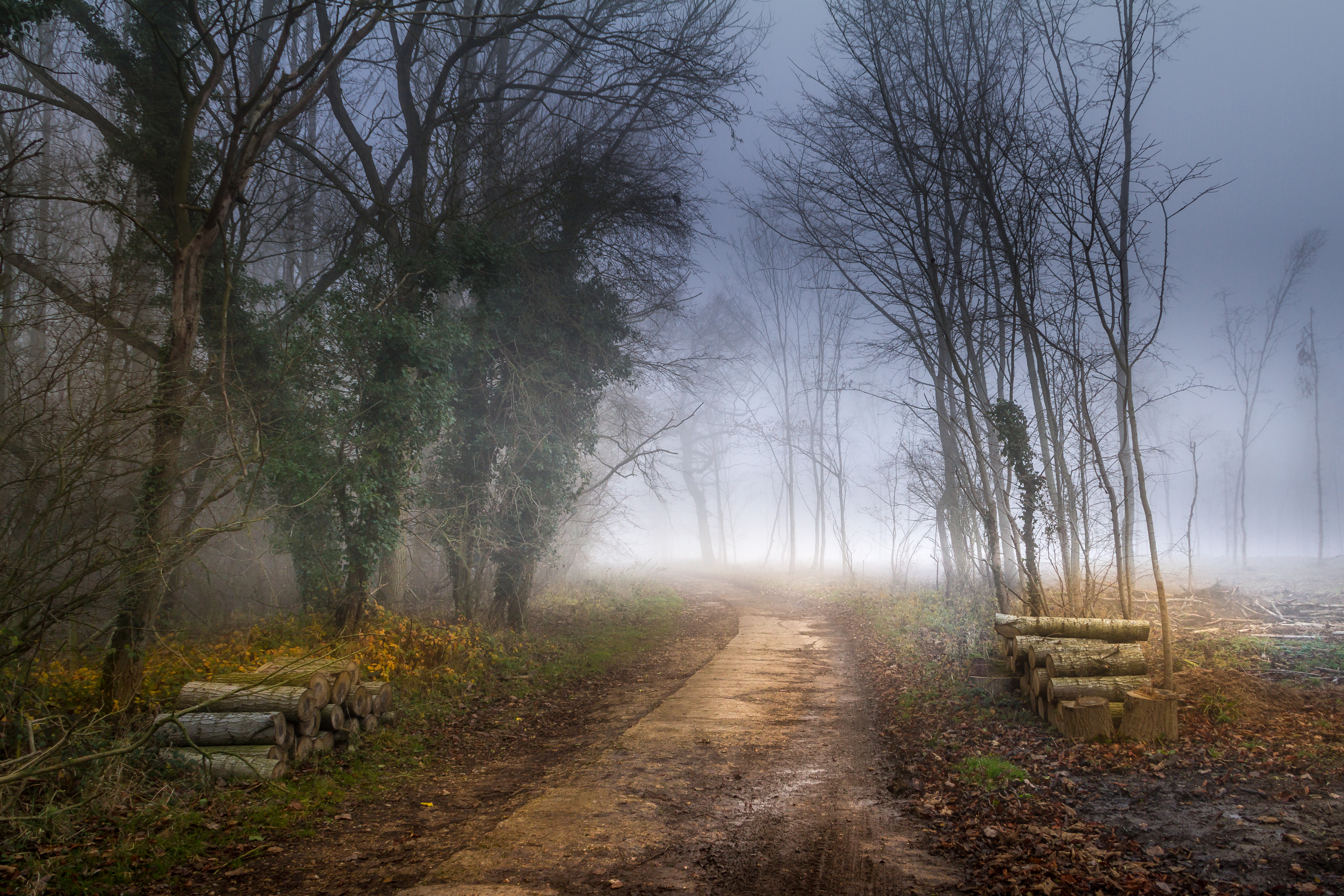 We will be looking at how you can get back on track and how to turn your dream into a game plan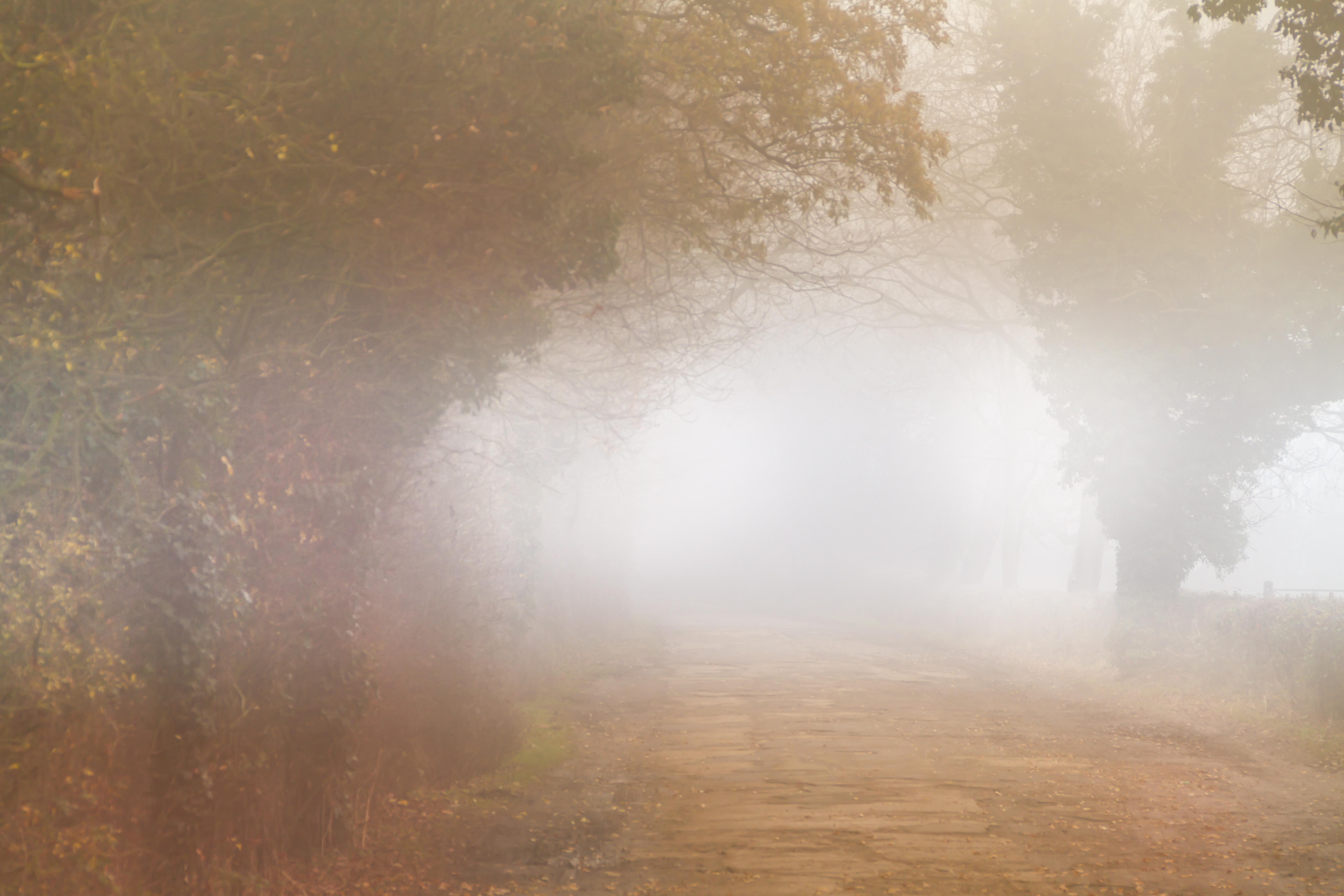 We are looking at failing and falling over and how we pick ourselves up and how important this is
The course begins June 1st for 3 weeks and the group coaching calls at 7pm UK time every Wednesday night.
We are going to be covering the following steps:
1 - Get a game plan
2- Identify what you love
3 - Clarify why you want to do it
4 - Determine when you want to do it by
5 - Define how you mark your achievements
6 - What to do when it all goes wrong

And you will get a bonus class at the end of the month to check your plan is on track and take this work deeper.


If you need real support and real answers: this is the course for you.

This community is INCREDIBLE
It is seriously one of the most supportive, loving, fiercely accountable group of people I have ever seen gathered on the internet. It was important for me to create something where everyone felt welcome and the group sessions are so special.
I know, I know, you are zoomed out and online meetings don't cut it the same way - but I have had so many people tell me they did not think a space like this could be created online, and this is something extremely precious.
Why is community so important?
Well firstly, we are social beasts and learn better in groups, but frankly doing self-development work can be HARD, and here you get to do it with an entire group of phenomenal humans from different walks of life, doing their own learning and cheering you on along the way.
You don't have to do this alone.
" OK, when and where"
The weekly material, videos and workbooks and downloadables are all hosted on within SelfCareSchoool.co.uk and you can access the welcome pack from the moment you sign up. Workbooks and videos are released weekly, because constraint is the way to get really focussed on work in hand and overwhelm stagnates everything.
The private VIP facebook group is live for you to dip into any time and get coaching from me, report on your progress and your stumbles, and have a brilliant community of folk to encourage you back on track. The invite to the group is in your welcome pack.
The group calls happen at 7pm UK time on zoom and you will be sent an invite to this in your welcome pack.
"How do I know if this is right for me?"
The course is based on really robust mindset tools. I do not teach anything which I have not used myself and know to be completely transformative. Does that mean it will be transformative for you? Of course not. But what I do know and have learnt is that everything we do or don't do comes from our own brains, and once you have learnt this stuff you are unstoppable.

"Is this an entry-level class, an advanced class or worth it for people who have read all the self-help books they can get their hands on?"


The magic of this work is that it is going to immediately go in hard on the greatest obstacle which is holding you back in your life. It does not matter where you are, what your background is or how you arrive at this work, the thing that is causing you to not be where you want to be - that is the thing your brain is going to start looking at, frankly, to prove me wrong. So it can feel right, and SAFE. But the more you look at what is keeping you from the thing you want in life, through the lens of these tools, the more you can clearly see that just because something is familiar, that does not mean it is something you still need to cling to. Maybe other thoughts could be possible.
The group is intentionally mixed abilities of people who come in with a fresh mind and people who have been using these tools since I first began to teach them. And we all learn SO MUCH from each other, from our different life experiences, and from that eye-opening moment where you hear someone else vocalising what you thought had been your own secret little story you have not yet put into words.
And when the fear, the imposter syndrome and the doubts all come up, you will be surrounded by a team of people cheering you on and guiding you back to the safe shores of remembering that all of us are worthy.


"I did a bunch of online courses over lockdown and frankly, I don't fancy any more screen time"


I hear you. Tsundoku is the Japanese word for buying more books than you will ever be able to read in your lifetime. I think we need a version for online courses. AND here is why I still think this course is worth signing up to: the fact that it is online means that many different people from many different places and walks of life are able to gather, from the comfort of their own homes, to learn from each other. The vibrant mix of humans from so many different backgrounds with different life experiences all learning, relating and cheering each other on, is like nothing I have ever found on the internet. It is an incredible space. Don't just take my word for it. Read the testimonials. I understand in-person has a load of benefits, and for accessibility, so does online. And you never have to worry about the journey home.
PS All those other courses are not going to get you the results you want until you learn to manage your mind.



"I cannot afford to spend money on self care"


Firstly, what are the results you are getting from this thought? How does it make you feel?
I think investing money in our mental and emotional health and wellbeing is the best investment of our lives, because everything we do or don't do comes from our brains.
I also acknowledge that structural oppression exists, as does general wealth and privilege, and a lot of oppressions come with a lot of additional expenses. I am not interested in creating work which replicates systems which got us here in the first place. I want people to be able to access my work, whatever their finances, because I believe this stuff is utterly transformative.
Which is why I offer bursary spaces to my work. It is a practice in receiving. You need to ask for one, but anyone who needs a free space can get access to the work.
This is also the reason I offer a forward option, so the community can support each other to be able to access the tools they need ro create their own breakthroughs.
See the pricing options for more details.
"Would coaching work for me?"
Coaching is one of those words which is attached to lots of different things, and it can be hard to know what you are getting into. So this question makes perfect sense.
When I discovered the model, which was formed by Brooke Castillo, based loosely on an amalgamation of some psychology techniques, old philosophy and heavily influenced by the work of Byron Katie, I felt like I had found the missing piece of the jigsaw.
When I heard it being taught through a social justice lens which acknowledges privileges, oppressions by my teacher Kara Lowenthiel, I felt like I had been given the keys to my own brain.
And then, in true Anna style, I tried to break it. I threw all of my worst, deepest, most shameful, most frightening stories at the process with the attitude of "Yeah? But what about THIS?" and each time I peeled back a layer and was shown my own brain and my own choices.
Will coaching be the magic solution you have been searching for? Only you know the answer to that. What I can tell you is that I spent my entire adult life and most of my adult income trying to find things to "fix" me. And this is the one thing that taught me that maybe I was not broken after all. Maybe I am just a human out there doing my best with what I know.
Coaching has been the single best investment of my whole life. That is why I invested in it at university level fees to train how to hold space for whatever you need me to hold with you.
And this is why I am willing to put myself out there time and time and time again to tell you about this work. Because I truly believe with all of my heart hat this work changes lives.


"I want to join but I doubt this will actually help me"
If you are interested in self-development and self-care, the chances are that you have probably already tried a lot of things, and if you are reading this far, I am guess that some of them worked and some of them didn't but that none of them gave you the tools you were looking for. I can hand-on-heart tell you I tried all of the things. I spend most of my adult life income on looking for stuff that worked. And this is the thing which turned up so many repeated results for me that I decided to train in it. But rather than me insist that it worked for me, so it will definitely work for everyone, I invite you to get curious. What could be possible for you if you made this decision from a place of "What if this works" rather than "What if it doesn't?".


"I don't have time"
If you do not have time to do the things you want to do, then that is a problem, right?
And if you continue to do the things you are doing you are going to create more of what you are already getting.
Something has to change.
How much time do you waste being unkind to yourself? Judging yourself? Getting mixed up in other people's stories? In indecision?
What if you could spend one hour a week for one month learning tools which could change your whole life? What if this was the path which could empower you to make the changes in your life so that you can say yes to everything you want to?
No one ever taught us how to use our brains. They just taught us how to use them as storage bins. Managing your mind is a skill and one you can learn.
And once you learn to create your own results, you can do so again and again.
I used to think I didn't have time. Now I do the things I want to, when I want to.
This mindset fix taught me how.

"I don't want to take up some else's space"
"I've had my fair share."

"I shouldn't take more than I already have."

"I think someone else deserves it more."

Any of that sound familiar?

I've been thinking a lot about how hard it is to ask for help when you need it most lately. My body has been unruly my whole life, but more so as an adult. I spent three years unable to walk, I have gone through various points in my life where my sight would just stop working and I've had spells where my arms hang loose by my sides for months at a time and I needed aides to help me do excruciating upheaval tasks such as opening a door. I know what it is like to feel like you're tired of asking for help.

Sometimes I feel it is rooted in not wanted to be seen as victim. Wanting to tough it out and prove your independence and that you can make it on your own.

Most often I think it is about this fear that if you ask for support someone else will have less support. Like it is a help cake and you stole someone else's slice. Time, support and compassion don't divvy up that way, and yet we guilt our way into thinking we are doing someone else out of their fair share (whilst ignoring that tour plate is also empty). Maybe it is more difficult because if you have ever been overlooked then you have more empathy to try and make sure no one else feels like that. It is just curious this rarely extends to ourselves.

But I fear one of the most common reasons people who need support the most are hesitant to ask for it, is that we never know when we may need that help more – and we don't want the goodwill pot to run dry. It can often feel like you have an allotted number of times you can reach out or ask for help or support before you become a burden, or heaven forbid, a nuisance.

I run my work on an if you can, if you can't and if you need basis. It flies in the face of every business planning class I have ever done – and yet – it works. It works because I know that my making my work more accessible, more people who need it are able to have it in their lives. By offering photoshoots to anyone who needs them – and they can decide what price bracket they fall into, I suddenly open doors to people to be able to make choices based on their own circumstances and still have the good things in life. The magical extras that feel like indulgent treats and make us feel like self-care is indulgent rather than the oil that lubricates the wheel.



"I'm frightened"
Amazing noticing friend!
Seriously.
It is by noticing which emotions are coming up for us that we get to decide which one ones we would like to keep and which ones we want to decide to release.
Can you identify which thought is behind "I am frightened"?
And are there other places in your life this shows up?
Rather than thinking about what could go wrong, is there space for you to try and spend as much time thinking about what could go right?
What if this was the thing that helped you to live your life less dominated by fear?
This course is for you if you feel like this year (and your dreams) are escaping from you.
It is not for people who already have all the answers they need, are no good at listening to the wisdom of other people's life experiences and do not need a supportive community.

Have you found other self-care work frustrating because it tells you how you should be feeling but without the practical tools to apply this to your everyday life, it can feel like you are not moving forward?
Me too. Until I found this work. I know this stuff works because these are the tools I use everyday which have transformed my whole world.


What happens when I sign up?
You get immediate access to the welcome workbook and video.
As soon as you sign up you will have access to the the VIP facebook group and can begin connecting with your classmates (and me!).
Week one's workbook and video will become available to you on 30th May (as 1st June is a Wednesday and I want you to be able to have access to the materials before the first group call).


"Will there be recordings?"
Absolutely.
You can listen to the weekly workshops in your own time and you can rewatch the group calls in the portal.

Take back control from those brain gremlins who are always putting you down and learn essential mind management tools which will transform the way you treat yourself.

Just imagine what life would feel like if that big dream had a plan attached to it. Or it was not longer a far away dream, but something you had already begun.

Wait! There's more!
Every person who signs up to this course will automatically get access to my bonus webinar at the end of the month called The Six Month Life Audit

This group is a commitment to yourself where you have decided to focus on your own self care.
The foundation to the rest of your life starts here.